Are you trying to link a store to your registry page, but get a message that it's already linked?
This can happen if you set up your registry on the retailer's website with a different email address than what was used to create your The Knot account. No worries, you can still connect it. We simply ask that you verify the email address the registry was created with.
You will see a pop-up that asks you to enter the email address it is linked to, you will be given some prompts, in case you have forgotten. See below.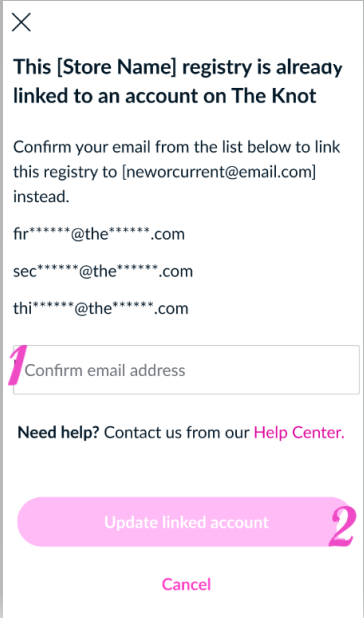 1. Enter the email address
2. Click to "Update Linked Account"
Once the correct email address has been entered and the account is updated, you will see a confirmation pop-up. See below.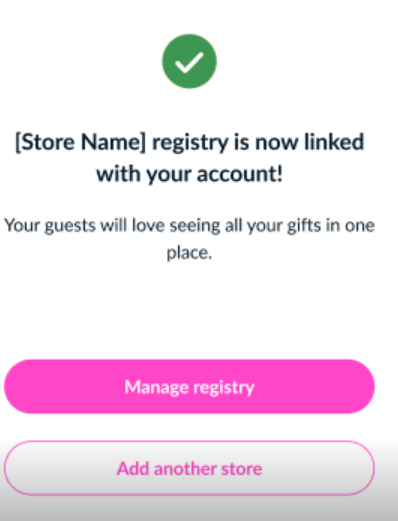 Hooray! It's connected and we know your guests can't wait to find the perfect wedding gift!
**If you see that these steps still don't work, we are happy to resolve this with you. Simply email help@theknot.com, making sure to let us know the email address on your The Knot account and the URL that you are trying to add.