Wedding Website Removal
Great news! You can now hide your Wedding Website from search engines from the Settings on your Wedding Website Dashboard.
Log into your account on The Knot, go to your Wedding Website Dashboard and select Privacy Settings.
In Settings, under "Website Visibility" set "Allow your site to appear in search engines" to No.
Select Done and please allow up to 30 days for your url to no longer appear in search engine results.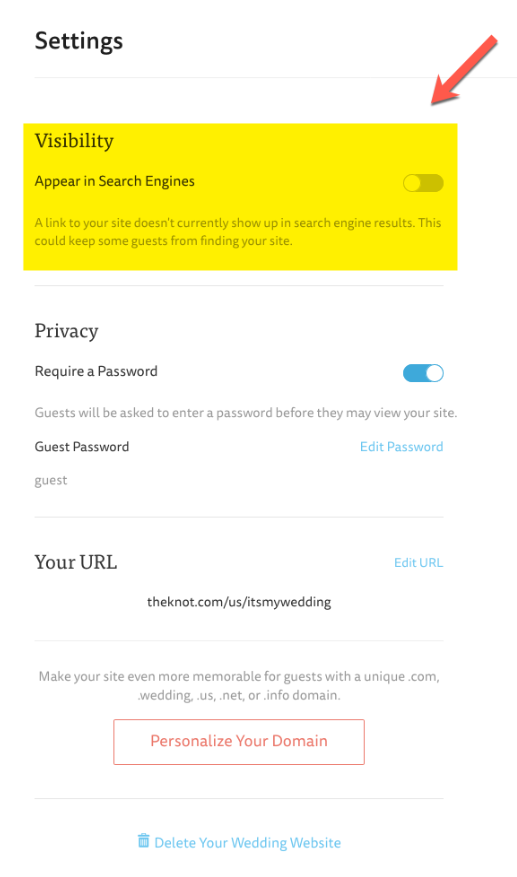 Registry Removal
You do have the ability to remove your Registry from The Knot (and thus search engines). While we don't recommend it (because a lot of wedding guests typically find Registries by entering your names into search engines like Google), we can get this done for you.

Email registryremoval@theknot.com to request the removal of your registries.

*It can take Google up to 30 days to remove the links once they are submitted. The link may surface on Google for some time but the content of your wedding website will be removed almost immediately.